Yesterday was such an awesome day! I was soooo busy, but I had so much fun! Here's the skinny...
1.
RUN.
I started off the morning with my weekly 4-mile run. I'm in a running group that meets every Saturday morning so it keeps me motivated. (Sorry, no post-run pics...a sweaty and exhausted Keva Kate is NOT pretty!)
2.
FAMILY TIME.
Around lunchtime, I went to eat and visit with the family. I got to play with my new 10 day old...hmmm, nephew or cousin? What do you call your cousin's baby? Anyway, I went and visited the 10 day old little man and he is a cutie!
3.
INDOOR ROCK CLIMBING!
HOLLA! I climbed for about 2 1/2 hours and I was so tired! I used to rock climb all the time but I hadn't been in a while. I really need to work on my upper body strength. I had a fantastic time, but I am a little sore today (not too bad though).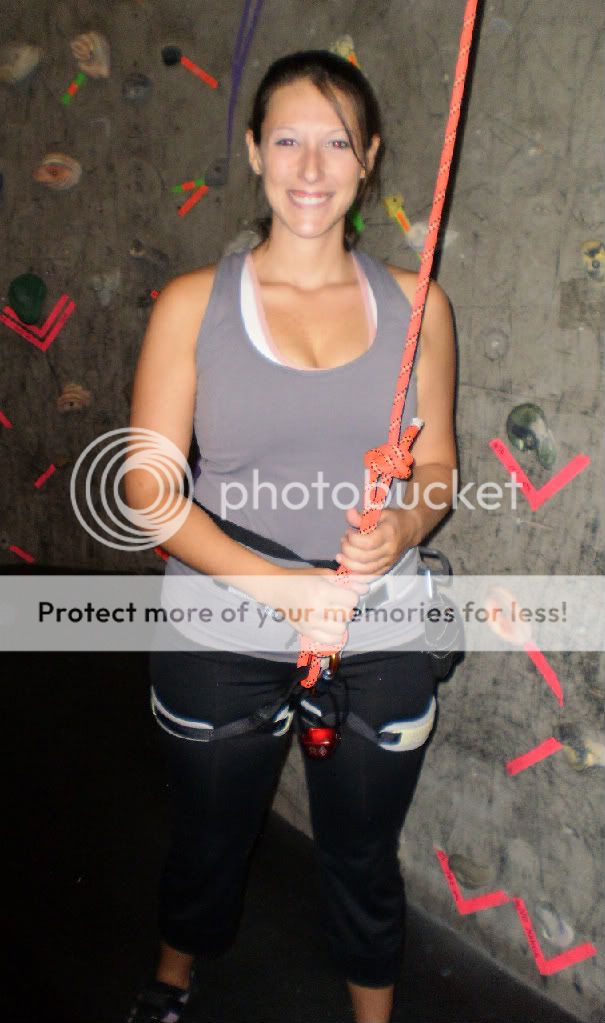 4.
KEVA JUICE!
I totally needed a boost after all that activity! I went and grabbed an
Oreo Speedwagon
at Keva Juice! It was taaaaaaaaaasty! Highly recommended!
5.
Tar-jay and Best Buy.
I was a woman on a mission. There was a specific movie I was looking for and while I didn't find it at my beloved Tar-jay, my local Best Buy never lets me down! I finally found the DVD I was looking for! SUCCESS!
6.
OH, BURN!
No really, I burned my hand while making dinner. NOT smart, folks. Ugh. I never professed to be Martha Stewart. (I'll spare you the pics of that one too.) :)
7.
The Muppet Show Movie!
I was totally in the mood to channel my inner kiddo and watch The Muppet Show Movie! You know you love it too! Don't hate! Besides, how can you not like a movie where Kermit the Frog sings a song that was nominated for an Oscar? Yes, an OSCAR! Ha!
And, that's it! One FAAAAAANTASTIC day! I hope this weekend is treating you all well too!
KEEP IT JUICY!