I have SO much to catch you all up on! I am so sorry I haven't written in a few days but I have traveling and movin' and shakin'!
First of all, I have to tell you all about Dine America 209! It was so much fun and I got the amazing opportunity to meet some really amazing restaurant industry leaders! And I got some awesome ideas and fun stuff that I can't to throw out there for all you Keva Juice lovers! Just know that great stuff is coming!! :)
While there, I got to hear presentations from Rich Karlgaard, Publisher of
Forbes
, Alfred Lin, COO and CFO of
Zappo's
, Robert Baxley, COO of
Zaxby's
, and Don Fox, COO of F
irehouse Subs
. Neat!
Here is a pic of me and Alfred Lin from Zappo's. His presentation was the BEST!
We had dinner one night at Hard Rock Cafe! The food was delicious and good times were had by all.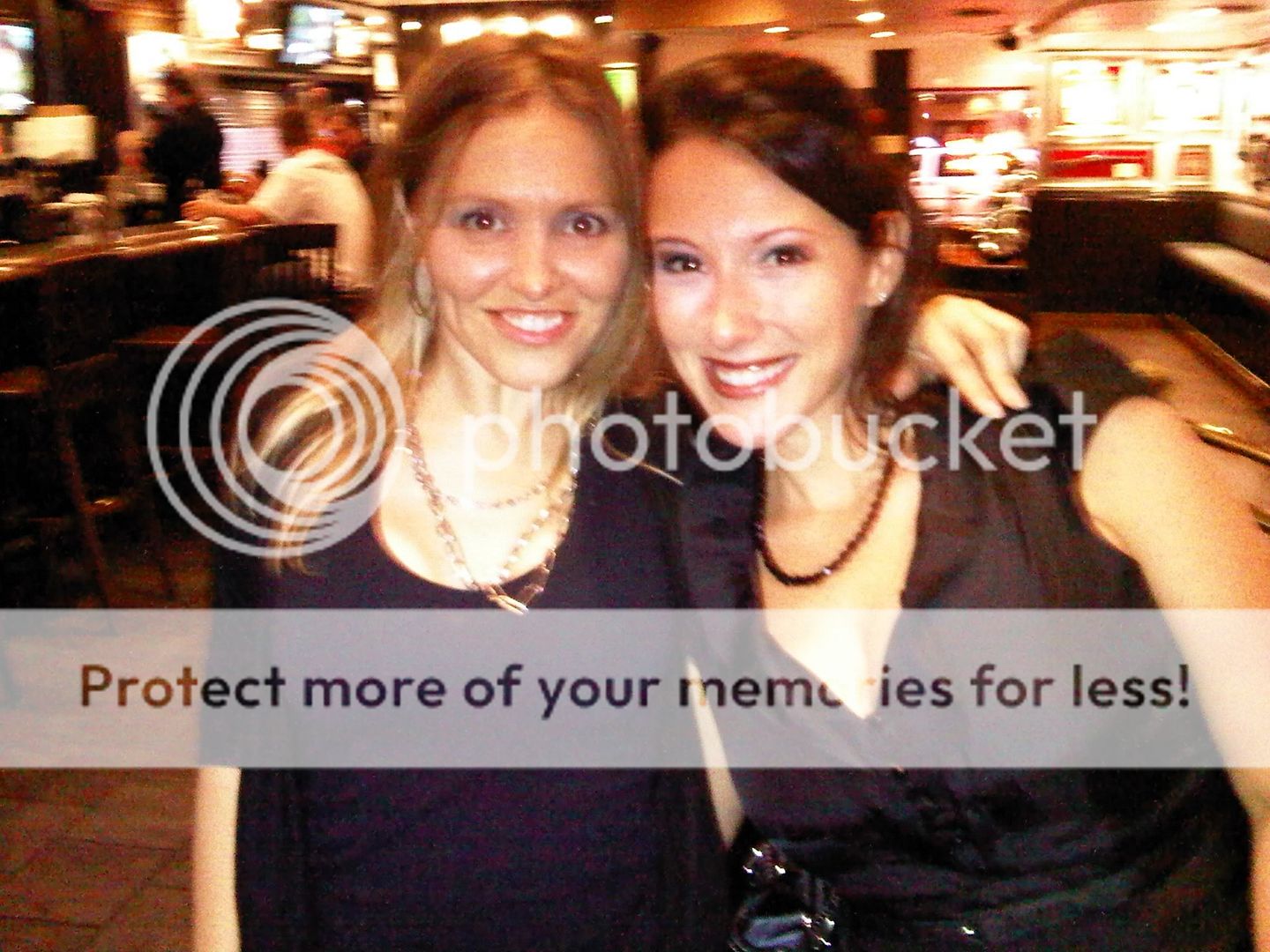 Guess what else!? I got my post card from London from Jessica Lynn over at
Jesstagirl and Her Officer
! I won her blog contest a while back and I was so excited to get this surprise in my inbox! I have done extensive traveling overseas, but I haven't been to London yet! Maybe one day! :) I
LOVE
blog contests!!
And last, but certainly not least, its
Thirsty Thursday
! Today I bring you a little goodie inspired by the Dine America conference! I hope it tickles your taste buds. :)
LIFE'S A PEACH!
3/4 cup peach juice
1/3 banana
1/2 cup sliced peaches
3 medium scoops of low-fat orange sherbet
1/2 cup ice
Ooooh, yummy! Give it a try and let me know how it turns out!
KEEP IT JUICY!